Tales from a Long & Winding Road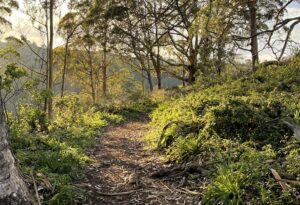 All journeys have secret destinations of which the traveler is unaware.
– Martin Buber
Launching in March 2023, Earthpost.net – my personal website – will serve two primary purposes.
I will share stories, memories, photos, poems, artwork, and more from a long and rather kaleidoscopic life. The goal is to create a legacy document for family, friends, and anyone else who might be curious. As with any life, I have some interesting and entertaining tales to tell. Stay tuned!
The second purpose of Earthpost.net is more ambitious and directed: organizing and publishing the ever-evolving product of my lifelong obsession with the pursuit of self-knowledge in service to the greater good of contributing to a better world. This aspect of Earthpost.net will be presented in personal essays, blog posts, illuminating quotes, links to other sites and articles, book and media reviews, and… we'll see what develops. I will be writing and commenting on the primary subject – the quest for self-knowledge and the greater good – and related topics such as politics, culture, nature, technology, and world events. (Have I left any stones unturned?)
These two elements are inherently intertwined and often overlap. I hope the combination will make for interesting, provocative reading and, ultimately, a meaningful legacy.
Life & Career Overview provides an introduction to my life as a whole, with an emphasis on my journey of self-knowledge and personal growth.
I will soon be adding content and will continue to do so going forward.
Whether you're here for the life stories and memories, musings about life and times by myself and others, or to explore with me the deeper meaning and purpose of our individual and collective lives… welcome to Earthpost.net
Your participation via the Comments section on most articles and posts is welcome and encouraged. And you can sign up for notifications on new site features and developments – or write me personally – here.
Thanks for tuning in.
Ron Jones
March 2023